Our Freebie Members receive 5% off everything in The Lovely Store!
Click on any of the images to download this month's FREE printables! Be sure to check out our BLOG page for more free printables and ideas!
Relief Society:
When I go visiting teaching, one of the strongest parts of the lesson for me is the question at the bottom of the article titled "Consider This". We thought it would be fun to design these questions onto handouts each month so the sisters you visit will be reminded of it throughout the month!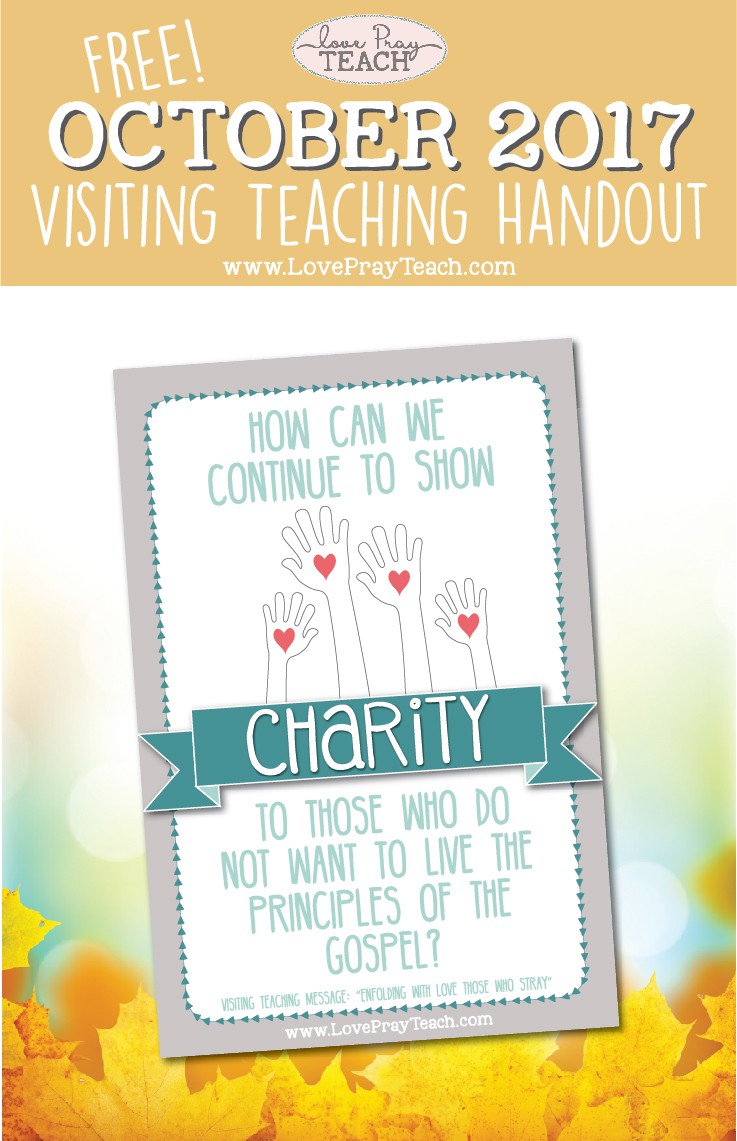 Primary:

Prayer Chart:
Send home a prayer chart with each child and encourage them to use it all week! (I would suggest printing these on cardstock or mount on heavier paper so they don't just get wadded up and thrown away!)


Young Women:
Boggle:
This activity would be a fun little game to play at the beginning of the lesson. Pass out the little worksheets. Set a timer for 1 minute and have the girls write down as many sabbath day activities they can think of. After the one minute is up, have them call out what they wrote down. If they have the same thing as someone else, they need to cross it out. The girls with the most activities not crossed out at the end, wins! Give her a little treat or some other advantage for winning!
Youth Sunday School:
Handouts:
These will print 4 per page. Help your youth remember the lesson throughout the week with these great handouts. They are the perfect size to tuck inside your scriptures, tape inside a locker, tack up on a bulletin board or tape up on a bathroom mirror. Most youth have smartphones. You can text this to them during the week as a reminder of what they learned. To do this, right click on the image and save it to your computer. Then email it to yourself. Retrieve the email from your smartphone and save it to your photos. Now you can text it to the kids in your class and they can use it as the wallpaper on their phone.