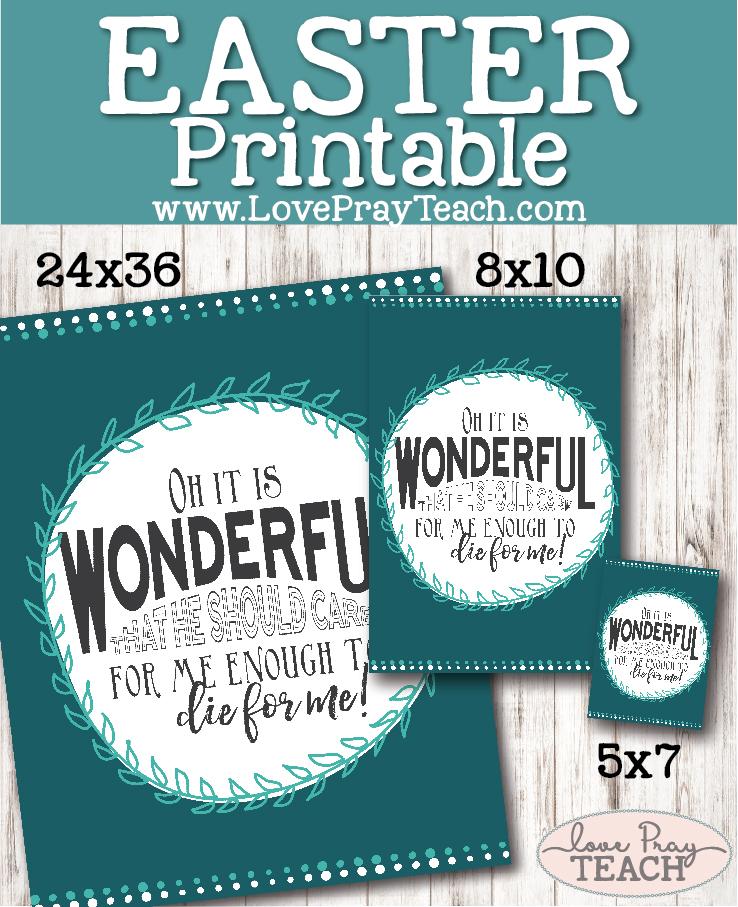 Easter Printable
Description
Beautiful printable with the lyrics from "I Stand All Amazed"
This beautifully designed printable is the perfect addition to your Easter decorations!
Includes 3 sizes:
These would make the perfect gift for the Sisters you Visit Teach or a small gift to give to your entire Relief Society this Easter season!
IMPORTANT:
Please add [email protected] to your email contacts. You will receive 2 emails once you have finished your purchase. The first one will be a receipt, the second email will contain your link to the article download. Please email [email protected] if you have any problems getting your link.
Please do not share our files with others! You have permission to print as many copies as you need for personal and/or church use.
THIS IS INCLUDED IN THE RELIEF SOCIETY SUBSCRIPTION already - no need to purchase if you have a subscription. Save money and become a member! Click here for more info.